The name Shako means Chess in Esperanto, another kind of non-conformism and utopia .
The idea is to make a new game without directly disposing the large heritage of the classical game. All rules of orthodox chess are kept, and the way the pieces are placed in the opening setup allows players to follow practically all the openings used for usual chess. One new pieces are taken from Xiangqi (Chinese Chess), with the intention to bring back together the two branches of the game that went of from India either east to the Orient, and west to the Arabs. The second new piece is taken from Shatranj and mediaeval Chess in order to bridge with a prestigious past.
I finished to design this game in 1990. Shako has an entry in D.B.Pritchard's "The Classified Encyclopedia of Chess Variants" (2007).
---
White:
King f2; Queen e2; Rook b2, i2; Knight c2, h2; Bishop d2, g2; Elephant a2, j2; Cannon a1, j1;
Pawn a3, b3, c3, d3, e3, f3, g3, h3, i3, j3, k3, l3.
Black:
King f9; Queen e9; Rook b9, i9; Knight c9, h9; Bishop d9, g9; Elephant a9, j9; Cannon a10, j10;
Pawn a8, b8, c8, d8, e8, f8, g8, h8, i8, j8, k8, l8.
Movement of pieces and other rules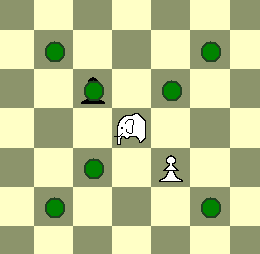 Other rules are as in usual Chess.
Find also the rules in the Chess Variant Pages
Pieces Value
Zillions gives these average values, normalized to 5 for the Rook:
Pawn: 0.9, Elephant: 2.6, Knight: 2.7, Bishop: 3.2, Cannon: 4.9, Rook: 5, Queen: 8 .
Shako belongs to a sub-category of Decimal Chess which is very popular among chess variants probably because the board is easily available from International Draughts. I consider that its strongest points are:
Respect of the internal arrangement of the Orthodox pieces which makes it familiar even for the fresh player. Main FIDE chess principles are therefore still valid: openings, etc.
Introduction of two new pieces, both kind of leapers, one orthogonal, one diagonal which is a balanced choice. The orthogonal is the well known Xiangqi Cannon while the diagonal is a "modernization" of the old Alfil.
It can be noticed that these two points are also endorsed by many recent CV.
---
Jeu mis au point en 1990, aussi appelé "Les Échecs Unifiés". On joue sur un échiquier de 10 x 10 cases identique au damier des Dames Françaises. Chaque joueur dispose de 22 pièces : 1 Roi, 1 Dame, 2 Fous, 2 Cavaliers, 2 Tours, 2 Éléphants, 2 Canons et 10 Pions. Les blancs commencent la partie.
Les pièces reprises des Échecs orthodoxes conservent ici leurs mouvements et leurs captures.
Éléphant : se déplace au choix d'une ou de deux cases en diagonale, en avant comme en arrière. Il peut sauter par-dessus la première case, si celle-ci est occupée, pour atteindre la deuxième case en diagonale. La prise se fait de façon identique au déplacement. Le mouvement de l'Eléphant est inspiré du mouvement de cette pièce au Xiangqi en élargissant ses possibilités de la même façon que le mouvement du Cavalier aux Échecs orthodoxes est plus étendu qu'aux Echecs chinois. Une autre façon de voir est de dire que l'Éléphant réunit les mouvements de l'Alfil et du Firzan du Shatranj, le jeu originel arabe.
Canon : il est exactement identique au Canon du Xiangqi.
Promotion du Pion : un Pion atteignant la dernière case d'une rangée peut être remplacé par, au choix, une Dame, un Fou, un Cavalier, une Tour, un Éléphant ou un Canon.
Autres règles : elles sont toutes identiques aux Échecs orthodoxes. C'est notamment le cas de la prise en passant et des fins de partie.
Avec cette variante, il y a la volonté de parvenir à la mise au point d'un jeu nouveau et augmenté sans effacer l'immense héritage du jeu classique. Toutes les règles orthodoxes sont conservées et la disposition des pièces permet de reproduire pratiquement toutes les ouvertures développées par des générations de maîtres du Roi des jeux. Les nouvelles pièces sont issues du Xiangqi chinois avec la prétention de réunifier les deux branches de l'évolution des Échecs, celle qui partit vers l'Occident avec les Arabes et celle qui s'en alla vers l'Orient. C'est de ce mondialisme optimiste que provient son nom; Shako voulant dire Échecs en ... Espéranto.
Avec Shako, le joueur d'Echecs classiques ne sera pas dérouté mais goûtera des sensations nouvelles. Penser que ce jeu élargi puisse préfigurer l'évolution des Echecs serait très présomptueux, néanmoins je crois qu'il pourrait connaître un certain succès. Le lecteur est l'arbitre. A lui maintenant de l'essayer avant de, peut-être, l'adopter.
Remarques sur le matériel : Les Éléphants et Canons en bois tourné, inventés pour jouer au Xiangqi et autrefois commercialisés par la maison Chavet, permettent de jouer de façon agréable à Shako ainsi qu'à plusieurs autres variantes. De tels sets sont peut-être encore disponibles chez certains revendeurs spécialisés (?).
Le Shako possède son chapitre dans le "Guide des échecs exotiques et insolites" (Chiron, 2000) et se voit mentionné dans "L'Univers des échecs" (Bornemann, 2000).